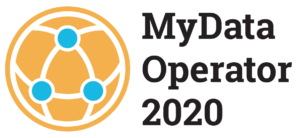 A bold new initiative to shape the new normal of data has arrived – MyData Operator 2020 status awarded to OwnYourData.
In July 2020, OwnYourData was awarded the inaugural status of MyData Operator 2020. The award was given to 16 world-leading organisations from 12 countries, all working for humans-centric approaches to personal data.
A MyData operator, as described in the white paper Understanding MyData Operators, is a provider of infrastructure for personal data management and a key element in creating sustainable ecosystems for fair and ethical use of personal data.  MyData operators provide interoperability at the technical, informational and governance levels to support the flow of personal data across services. They are examples of a human-centric approach to what the recent EU data strategy calls "novel data intermediaries" and which are set to play a critical role in the provision of the strategy's vision of data spaces.
Radical collaboration for human-centric data control
The awarded organisations are working together with their competitors on areas of mutual interest to create a successful, interoperable personal data ecosystem. "MyData Global congratulates awardees for their integrity, dedication, and openness in this unprecedented sharing of information that goes far beyond the requirements of any regulation. Ultimately, it is individuals who will benefit from this shared understanding of MyData operators – with increased transparency, better choices, and more innovative, responsible services," explains Joss Langford, co-lead of the MyData Operators Thematic Group and the lead editor for Understanding MyData Operators white paper.
More information
The organisations awarded the MyData Operator 2020 status are listed here: mydata.org/operators/
The MyData Operator 2020 Award was created by the internationally recognised nonprofit MyData Global. The award acknowledges organisations that place the individual at the centre of personal data about them, provide tools to help them manage personal data, and have the individual as the primary beneficiary of this data.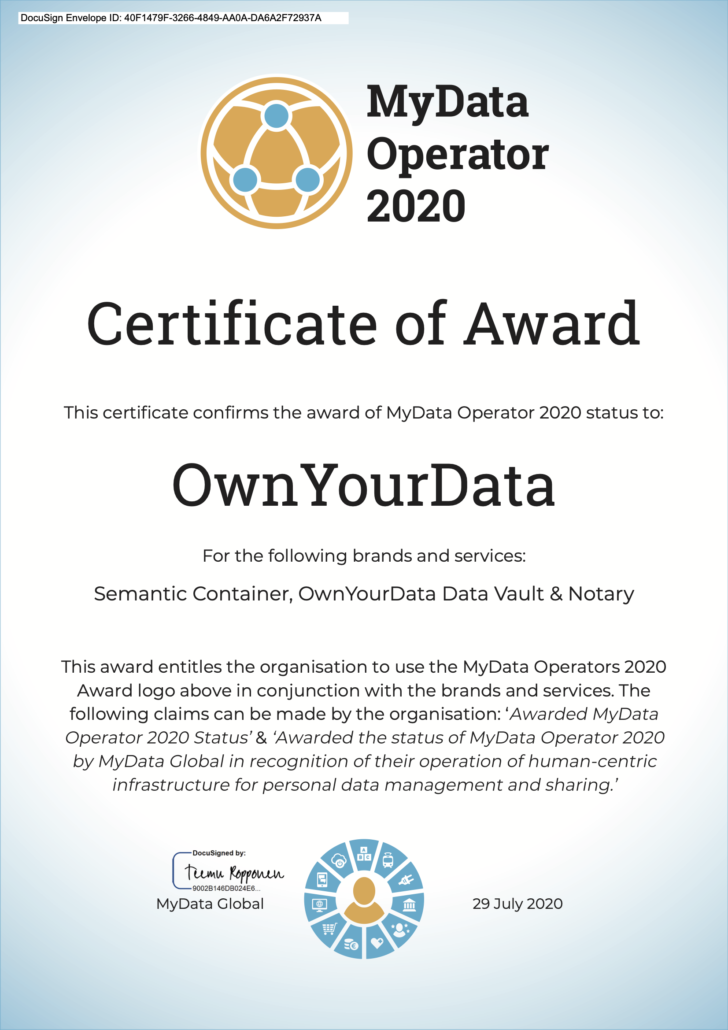 /wp-content/uploads/2018/02/logo512-300x300.png
0
0
Christoph Fabianek
/wp-content/uploads/2018/02/logo512-300x300.png
Christoph Fabianek
2020-08-22 23:02:01
2020-11-12 09:15:12
OwnYourData is MyData Operator 2020